1996 - TREK 850
My first mountain bike. Green, with no suspension - this is mainly what I remember about that bike :)! My father was having bike rents and offered me one of the bikes. The day before my first ever bike competition our neighbour was teaching me on the road in front of my block of flats in Ustrzyki Dolne how to change the gears. One lesson was not enough as my first race, school level competition, I won by running with the bike 80% of the track :D (yes at that time I was really good runner!)
1996-1997 - BREEZER THUNDER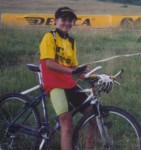 ..and fast jump for new dimension :) Rock Shox Quadra 21R, triple butted CroMo frame - Breezer Thunder! My second hand bike from Germany. Machine with which I managed to win my first polish cup (Zywiec Grand Prix MTB in Baligrod in June 97)
1998-2000 - GIANT ATX 890
Aluminium Giant ATX 890, Rock Shox Judy SL, Grip Shift ESP 9.0, Magura brakes and more professional look ;)!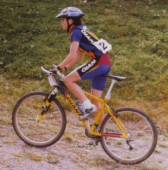 During that 3 years I have been becoming the cyclist. Starting with regular and organized trainings, races across the country, training camps etc.
2001-2002 - SCOTT COMP RACING
Being part of the biggest mountain bike team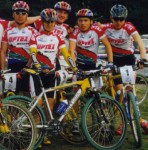 in Poland - LKS Optex Opoczno - I had a chance to
race with sponsored bike - Scott Comp Racing.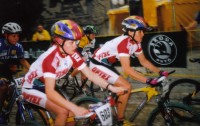 Truly saying any special feelings are coming to my mind with this bike. It was middle class bike with fashion, at that time, green Michelin tires :)
2003-2004 - TREK 8500
2003 was the year of changes. I have started my studies, quit from the Optex club and with a big support of my parents continued with my passion for cycling. My father who has been always by my side offered me a new bike - Trek 8500.

During that year maybe we didn't make many races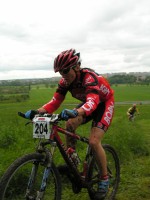 but we hit!
I made a
National Champion in marathon
and started the history of polish XCM stage being its part for next few years...
2005-2006 - SIMPLON GRAVITY
Isn't it a beautiful bike :)?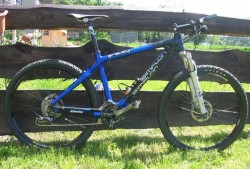 Custom build with top equipment including excellent carbon Simplon frame, Fox fork, Shimano XTR, Tune, Syntace. I still have a lot of sentiment for that bike :)
Representing my university team -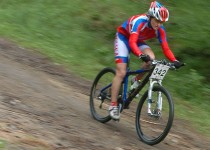 AZS Politechnika Rzeszowska I have continued with marathons on national and international level.
2007 - AMERICAN EAGLE EASTON
National painting on my next bike ;) - red and white American Eagle Easton.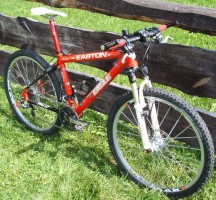 Supported with Rock Shox SID WC, Shimano XTR, Mavic Crossmax SL, Syntace "cockpit" was a solid bike for marathon tracks.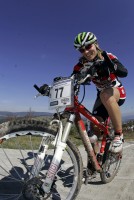 2008-2009 - SPECIALIZED S-WORKS EPIC
My dream bike and 2008 the best year of my life!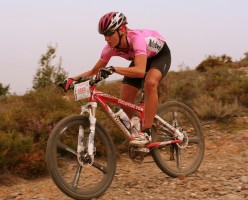 47 races
37 victories
PINK POWER
Machine built with care about each detail. Carbon and titan dominates :)
2010 - CANNONDALE FLASH HI-MOD 2
One of the best hardtail frames I have ever used.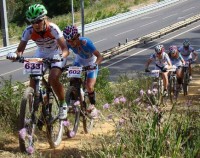 This season I spent mainly on XCO races and even with very limited amount of trainings on this bike I was able to make podiums :)





2011 - JORBI CARBON SL ISP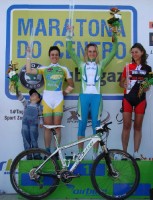 Portuguese brand with a nice design. Unfortunately on 2011 I was not able to make many races and test that bike, but I believe is an interesting offer.